Join us for an obedience class in a real world environment, focusing on working the basics of obedience and handler engagement with distraction. This class is open to beginners and a great way for dog owners to work through real world challenges and engagement, in a controlled environment.
*All new clients MUST sign up with Koru K9 prior to attending a Group Class.
Please email Sammy@KoruK9.com to be signed up.*
Payment Information:
PAYMENTS ACCEPTED: Credit Cards, and checks.
If you prefer to pay by check, please make checks payable to Koru K9.
Payment is due upon arrival of the class.
Please note: all sales are final, per our contract we do not offer refunds.
CLASS RULES:
NO socialization. Please keep your dog under control at all times!
NO cell phones. Please make sure you keep your phone in the car or on silent so that we don't have any interruptions. We will be setup to take videos if you would like.
Please Arrive 10 minutes prior to the start of class to potty your dog, and put all training gear on so that you're ready to roll at the start of class.
Please make sure you have a way to safely secure your dog in your car like a crate or back tie.
Multiple family members are welcome to join and can switch off / on during class if you'd like. But if you bring a child, please make sure that they are respectful at all times of the other class members and their dogs. NO children are permitted to greet any other dogs in the class.
NO refunds. If you pay for all 6 weeks and cannot make all 6 weeks, that is OK but we do not offer partial refunds for missing class.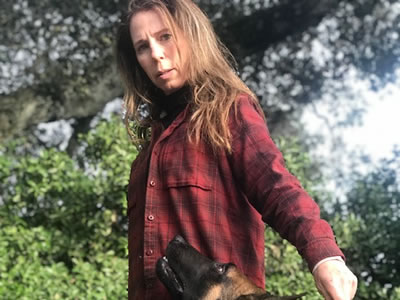 About The Instructor
Debbie Port
Debbie Port grew up riding and training horses professionally. She trained her own dogs on the side and over the years got interested in dog sports. Over the past 15 years she has taken clinics and seminars to better her training for her dogs. As she educated herself more she decided to switch from helping horse owners to having better relationships with their horses to helping dog owners to have better relationships with their dogs. She attended the Micheal Ellis School for dog trainers and is an AKC Evaluator for the Canine Good Citizens, Community Canine, Urban Canine and Tricks Dog certifications . Committed to providing the most effective, convenient solutions to her clients dog training needs, Debbie advidly pursues ongoing continuing education and provisional development by attending several seminars per year and keeping current on all industry literature. When not helping clients to enjoy easier lives with their canine companions, Debbie trains her own dogs in IGP (Schutzhund), ring sport, AKC obedience and dock diving.
Sign up today!
Register and start your journey towards building a relaxed, trusting relationship with your pet.
Add To Cart